Garage Door Motors Sheffield
Have you been searching for a proven team that is available for work on garage door motors? Sheffield clients, look no further, as you've now found the experts at The Garage Door Company! Our specialists work closely with all property owners to make sure that they receive installation, maintenance, and repair work that is wholly suitable for their needs. You can expect to receive first-class service at all times when you work with our garage door motor experts in Sheffield. 
If you'd like to learn more about our garage door motor services and find out how our experts can help, be sure to get in touch with us today! Give us a call now at 0333 016 3691 or fill out our online contact form to get started. Our garage door motor specialists in Sheffield are always willing to discuss our garage door motor services at length. Read on to find out more about our excellent garage door motor solutions.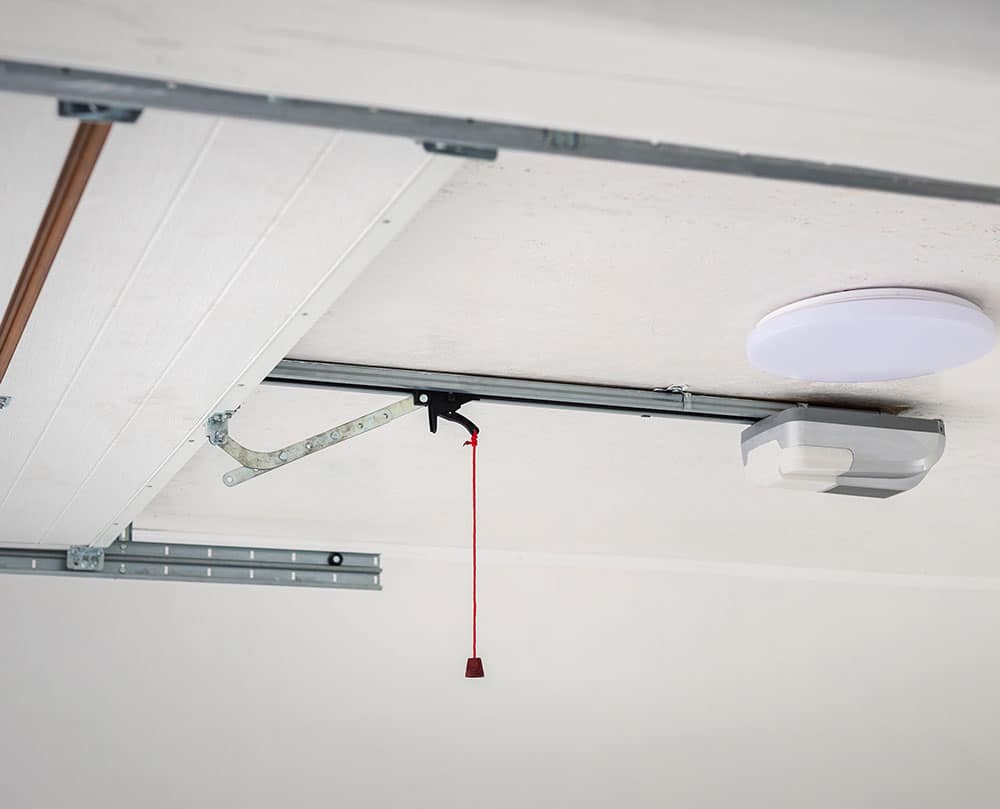 The Best Garage Door Motors Sheffield Has to Offer
At The Garage Door Repair Company, we understand the importance of a reliable and efficient garage door motor for homeowners in Sheffield. A garage door motor plays a crucial role in providing a hassle-free and convenient experience with your garage door. With the push of a button, you can effortlessly open and close your garage door, eliminating the need for manual lifting or dealing with cumbersome locks. 
Why Do I Need a Garage Door Motor?
The convenience offered by one of our garage door motors is invaluable, especially for individuals with accessibility needs. If you have mobility issues or simply want to make your daily routine more convenient, an automated garage door motor is the perfect solution. It ensures quick and effortless access to your garage, allowing you to enter and exit without physical strain or effort. 
Security is a top priority for any homeowner, and a properly functioning garage door motor enhances the security of your property. With a reliable motor, your garage door closes securely, providing a strong barrier against unauthorised entry. Modern garage door motors come equipped with advanced security features such as rolling codes and encryption, offering protection against potential hacking attempts. 
In addition to convenience and security, garage door motors contribute to the longevity of your garage door. By ensuring smooth and controlled operation, the motor reduces strain and wear on the door's components, minimizing the risk of premature damage and costly repairs.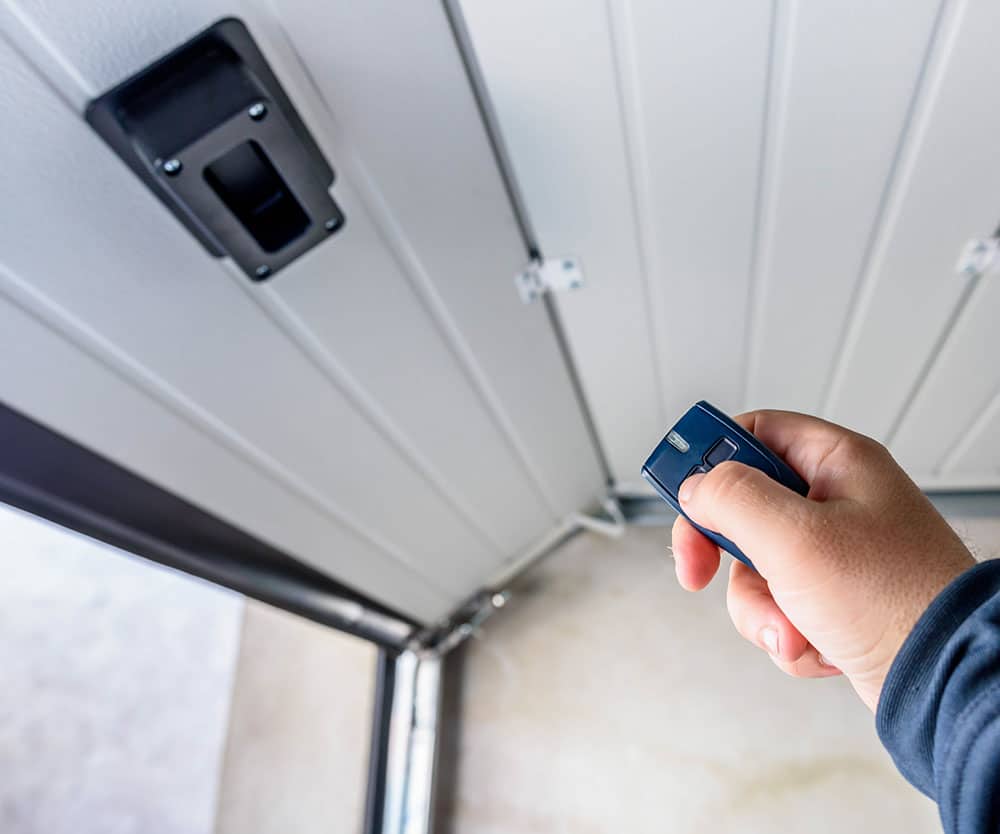 Our 30 Year Tried and Trusted Process

Contact Us 24/7
We are available at any time to deal with the garage door issues that you're experiencing.  

Quick Response
Our experts will be with you in no time to get started on a swift and effective repair. 

Issue, sorted
We will restore your garage door to optimal functionality, carrying out thorough checks. 

Problem, solved
Maximise the efficiency of your garage door as it continues to function without any problems! 
When you choose The Garage Door Repair Company for your garage door motor installation and maintenance needs in Sheffield, you can expect a seamless and efficient process that prioritises customer satisfaction. Our goal is to minimise disruption and provide you with a hassle-free experience. 
Our work process begins with a comprehensive consultation. We take the time to understand your specific requirements and assess your garage door. Based on the information gathered, our expert team provides you with a range of garage door motor options that are best suited for your door type, size, and operational preferences. 
Once you have made your selection, our highly skilled technicians handle the installation process with precision and expertise. They ensure that the garage door motor is securely integrated with your existing garage door system, following industry best practices and safety guidelines. Thorough testing and calibration are conducted to guarantee smooth operation and proper alignment of the motor. 
Will I be able to install Garage Door Motors by myself; should I get a professional?
While it may be tempting to install a garage door motor yourself, we highly recommend seeking the expertise of a professional for several reasons. Safety should always be a priority when working with electrical components and heavy machinery. Garage door motor installation requires proper knowledge and experience to ensure safe and accident-free installation. Professional installers have the necessary expertise to handle the installation safely, reducing the risk of accidents or injuries. 
Additionally, many garage door motor manufacturers require professional installation for warranty coverage. By choosing a professional installer, you can take advantage of warranty benefits and have access to ongoing support if any issues arise. Professional installers also have the tools, equipment, and expertise to complete the installation efficiently. They can save you valuable time and ensure that the motor is installed correctly the first time, avoiding potential complications or delays. 
Other Products Offered by The Garage Door Repair Company
At The Garage Door Repair Company, we offer a comprehensive range of high-quality products and services to meet all your garage-related needs in Sheffield. In addition to providing top-of-the-line garage door motors, our skilled technicians are proficient in installing new garage doors tailored to your preferences and requirements. 
If your garage door is experiencing issues such as broken springs, cables, or malfunctioning openers, our team is equipped to handle prompt and efficient repairs. We diagnose the problem accurately and offer effective solutions to restore the functionality of your garage door. We also provide comprehensive lock repair services for your garage doors in Sheffield. We use high-quality replacement parts and follow industry best practices to ensure that your garage door lock is restored to optimal functionality. 
Regular maintenance is essential for keeping your garage door in optimal condition, and we offer comprehensive maintenance services to address potential issues before they escalate. Our team conducts inspections, lubricates moving parts, adjusts tension, and implements preventive measures to prolong the lifespan of your garage door and minimize the risk of unexpected breakdowns. 
Why Choose Us for Garage Door Motors in Sheffield?
When it comes to choosing a reliable provider for your garage door motor needs in Sheffield, The Garage Door Repair Company stands out for several reasons. With years of experience in the industry, we have the expertise to provide top-notch service. Our technicians are highly trained and knowledgeable in handling garage door systems and motor installations. 
We source our garage door motors from reputable manufacturers known for their durability, performance, and reliability. We ensure that our customers receive only the highest quality products that meet their specific requirements. Exceptional customer service is our priority. We are committed to delivering exceptional service, focusing on clear communication, professionalism, and attention to detail. Our team is responsive and dedicated to addressing your needs promptly and efficiently.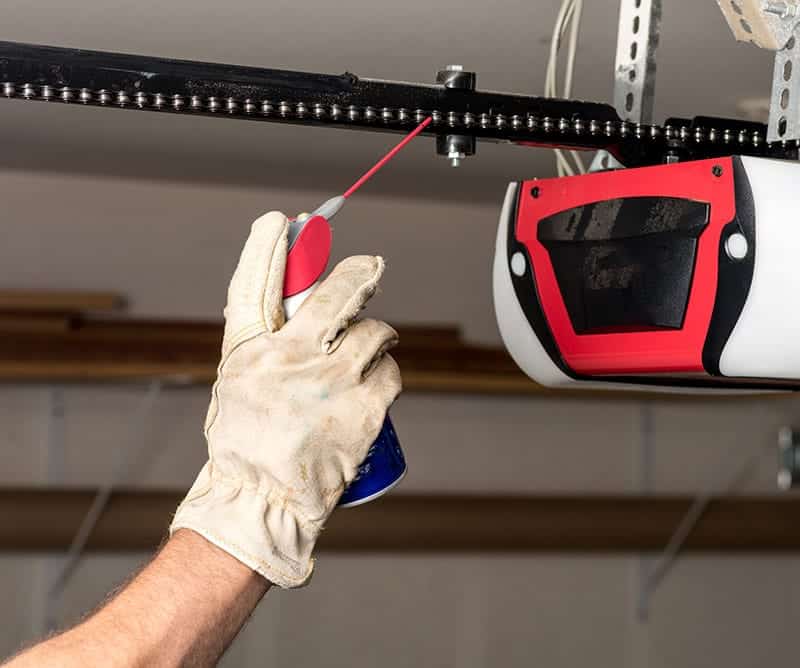 So, would you like to get started with the number one team for garage door motor services in Sheffield? Then reach out to us at The Garage Door Repair Company today! We are always willing to go through our garage door motor options at length, as we provide property owners with all the requested information concerning our services. 
If you'd like to speak with one of our experts directly, call us now on 0333 016 3691. Alternatively, fill out our online contact form, and we'll get back to you as soon as possible with the necessary information about our garage door motors. 
If you're interested in our garage door motor repair services and would like to take advantage, contact our experts today.